11/15/09 Tailgate Party, Jaguars at Jets
Tailgate Joe Sausage Party
No ladies, don't get that excited, it isn't that kind of party! Due to such popular demand from previous years and the Miami away game tailgate earlier this year, we are bringing out the famous Italian sausage (and again ladies and Max, not THAT sausage, last time I pulled that stuff at the parking lot I was almost arrested but that is a story for another time!).
The Tailgate Menu
Courtesy of Sambuca's Cafe, FRESH FILLED CANNOLIS
As with every home game this season, fresh filled cannoli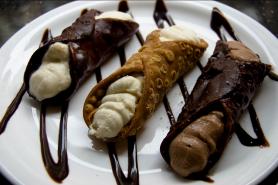 On Tap chillin' in the kegerator:
America's oldest brewery, Yuengling beer, along with bud and bud light. Also, a cooler of Jet Fuel!
Location: We are at lot 16H, look for a black silverado pickup and flagpole with Jets Flag. We will have a few blue tents up as well and probably parked along the gate on the grass along the side of 16H
As always, everyone is invited to stop by and enjoy some great food and laughs, just ask for Frank and toss him a few bucks (25.00) for the effort.
We will have the beer pong table set up! (you can issue challenges in the comment section!)
Pass the word along on any of the Jets fan messageboards as well! And please, if you are thinking of attending it would be great if you could leave a quick comment at the bottom , along with how many peeps you think you may have in tow.
Past Tailgates: