10/12/2014 Jets Tailgate Party, Broncos at New York Jets
Register Here! We will most likely reach capacity as this is going to be a popular party.

It's week 6 in the New York Jets football season vs the Denver Broncos and it is Columbus Day Weekend. To celebrate the holiday, we are doing our first annual Italian Themed Tailgate party. This is a special event tailgate with a great menu.
Tentative menu, the Meatballs and Sausage and Peppers are definite but I am still playing around with the rest of it.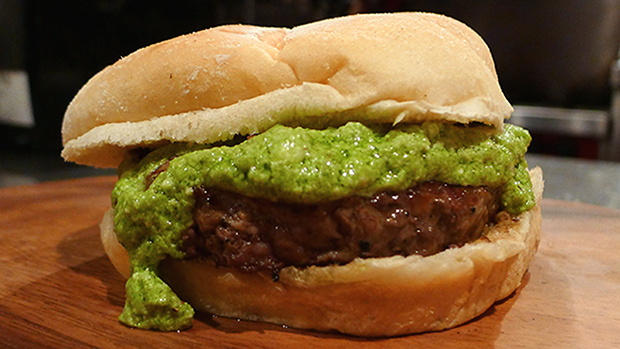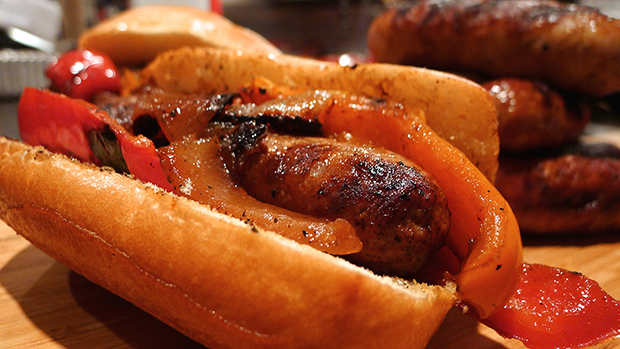 The Tailgate Menu
Burgers, our newest signature burger, the Jets-Pesto Burger
Hot Dogs
Sausage and peppers. We use the best Italian sausage you have ever had, fresh off the grill!
Meatball sliders, I put mom to work making a huge pot of meatballs simmering in a slow cooked tomato sauce
Rice Balls, from Brooklyn/Staten Island famous Royal Crown Bakery, fried fresh on site!
Assorted cookies
Fresh filled-on-the-spot cannoli
On Tap chillin' in the kegerator:
Kelso of Brooklyn
Miller Light
other domestic/premium possibilities.
Kelso of Brooklyn is a local NYC craft beer brewer. Their beers are only available in draft by the keg and served at NYC's better restaurants and bars. We are pleased to work with Kelso as the Pour of Choice for all Tailgate Joe home games.
Location: We arrive and set up 5 hours before kickoff, and generally have food and beer flowing within a half hour. Our location is Green Lot E10, along the curb. We are conveniently located near the stadium. Generally, we have things going 9-12:30 for a 1pm game. More info on our location is here.