11/09/2014 Jets Tailgate Party, Steelers at New York Jets
Register here. $50, this is a special menu tailgate. Also, we have a limited number of VIP private tents with private beer service and waitress available. Email Joe@tailgatejoe.com for info on availability for this game.
We have had to turn away gameday walk-ups at a certain point every game this season, so sign up online if possible.
Our First Annual Porkin' Party!

The Tailgate Menu
Homemade Maple Breakfast sausage on NY mini bagels.
The Best Chili Dog Ever! Our award winning hot dog chili makes the best chili dog you have ever had.
Genuine Wisconsin Brats! I called up Usinger's in Milwaukee, which many believe makes the best Brats around, and had them ship me cases of their fresh bratwurst. I am gonna smoke them at the tailgate and serve with a special kraut. If you haven't been to Wisconsin then you haven't had the best brat, now is your chance!
Competition BBQ Pulled Pork with Blue Cheese Slaw Sliders. Everyone goes crazy for these. I smoke heritage pork shoulders overnight for 12 hours and time them to come out of the smoker just as we are leaving for the stadium in the morning. Some people say, well a lot of people actually, that this is the highlight dish of our tailgate season.
Bacon Pimento Cheese Burgers. Our great Pat Lafrieda chuck/short rib/brisket blend burger, topped with homemade pimento cheese and maple bacon on a fresh baked Royal Crown Bakery bun.
BBQ Baked Beans.
On Tap chillin' in the kegerator:
Kelso of Brooklyn
Miller Light
other domestic/premium possibilities.
Kelso of Brooklyn is a local NYC craft beer brewer. Their beers are only available in draft by the keg and served at NYC's better restaurants and bars. We are pleased to work with Kelso as the Pour of Choice for all Tailgate Joe home games.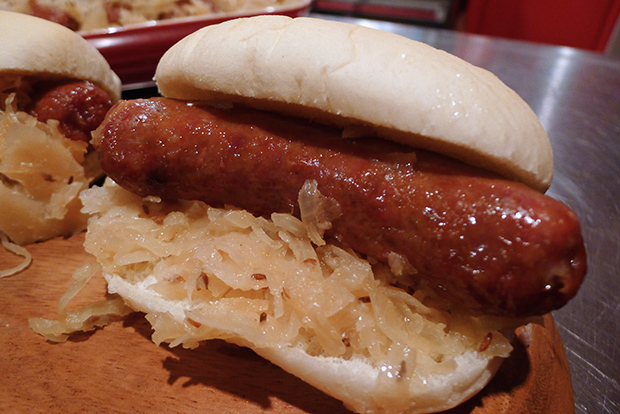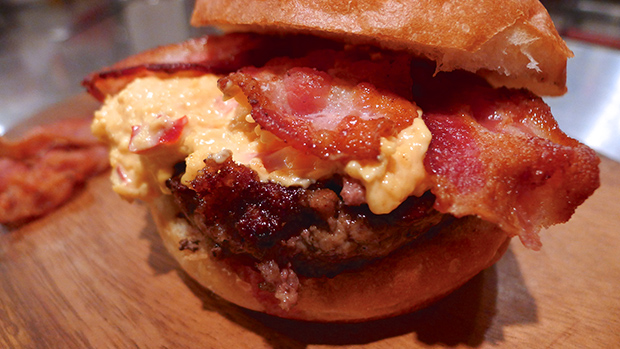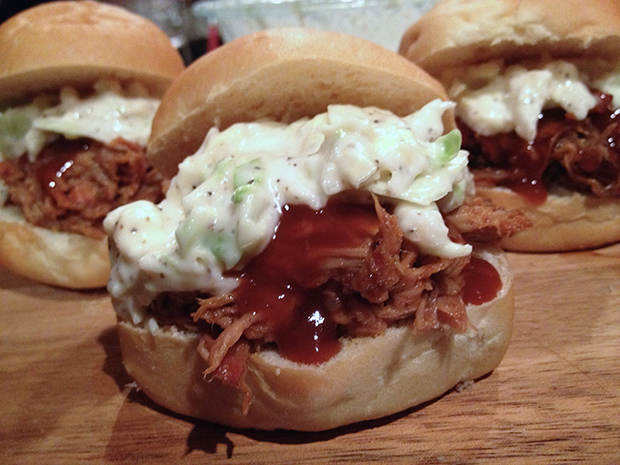 Location: We arrive and set up 5 hours before kickoff, and generally have food and beer flowing within a half hour. Our location is Green Lot E10, along the curb. We are conveniently located near the stadium. Generally, we have things going 8:30-12:30 for a 1pm game. More info on our location is here.