I run the TailgateJoe fan club as a labor of love, crazy as that sounds with the amount of labor that goes into it! I think anyone who has been to one of my parties knows how much time, energy, love, and money goes into it. Insisting on doing the food ourselves and the quality and quantity of food we do really takes pretty much all of every donation we get from the fan club members that join us every game.
Every year we try to make a noticeable improvement to the tailgate, whether that be new amenities, bringing in more rockstar grill men, upgrading with new equipment to quicker serve our great food and offer new food options. Anyone that remembers from the beginning in 09, it started with a bunch of gear loaded into my brother's pickup. From there we went to a uhaul and then in 2011 we went to our own trailer, the 16ft haulmark we have today. That jump allowed us to increase the size and number of grills, and capacity for food and beer and really make a huge leap in the kind of parties we were doing.
To be honest, that trailer was a little undersized from the start. Over the 5 years we have used it, we have constantly had to reinvent how it was organized inside to jam pack everything we added each year to make for better parties. It has gotten to the point that it takes a day and a half plus 2 hours on the morning of the game, plus a frenzied hour in the lot to set up, and then 2 hours to reload in the lot, an hour to unload at home, and the next day to clean out at home postgame. That is a LOT of work! It is compounded by the fact that loading and unloading is like playing a giant game of tetris with a few thousand pounds of grills, beer, food, and gear. It is really hard to comprehend the amount of work it takes to make TGJ run.
So I hope this summer to be able to make an upgrade at trailer, something that we have needed practically from the first year we got the trailer in 2016. Like I said earlier, the day to day and regular equipment upgrades really eat up all of the donations we get, so I am hoping that enough of the thousands of guests we have filled with food and great times on gameday will be willing to help us out to make TGJ even better for seasons to come!
I am going to explore different options to try and get the funds needed, and as I do I will link to them from here. I will probably look at crowdfunding sites in the coming weeks, but I wanted to start here and see how far I can get. Ideally, I'd the perfect trailer would be somewhere in the neighborhood of $25k, but at a minimum $10k could get TGJ into something allowing me to haul more gear, offer more food options, and increase the TGJ gameday experience. Of course the sky is the limit on what could be spent, and everything I raise for this cause will go to the trailer.
We really need to place an order at least 2.5 months before the beginning of the season, so if you are planning on helping out with the cause please do so or contact me as soon as possible. If you have any questions, ideas, thoughts, or want to help in a way other than those listed here feel free to email me at joe@tailgatejoe.com
2016 Passes.
The easiest way to raise funds is to offer season long passes for TGJ. We do this every season for those long time TGJ fan club members who are Jets season ticket holders or go to a majority of games in a season. It really is a cost effective option as it is a big discount from the regular game day donation, with the pass being $250 vs this season's gameday donations totalling $375. My thinking is to offer 40 of these passes this year, and every dollar of that will go toward the trailer. I will probably cut off sales for these passes by the end of May and/or if I get to 40 sold. Currently as of 5/12 at this writing we have sold 15 in the week or so we have had them available, so 25 left.
Lifetime Pass
If you are a Jets PSL season ticket owner then you have made a commitment for another 20 years to go to Jets games. Why not lock in your TailgateJoe pass for the same! This pass will get you in to any TailgateJoe Jets Gameday Fan Club Home Tailgate Party thrown for the life of TailgateJoe. That includes any home playoff games or any preseason TGJ parties. It will also include some special food/beer perks that we plan to offer in the coming seasons as we get the new trailer and can offer new cool stuff. Believe me, anyone who believes and supports what I do by signing up will get taken care of! I am going to offer 10 of these at $1,000. If these happen to prove popular I may offer a send round of 10 at a higher donation, but this will be a very limited opportunity as I want to keep the group small so I can do some fun stuff and need the group small for that.
Corp Entertaining/Sponsorship
Do you have a business where you entertain clients or colleagues at the game? Do you have a business that could use some exposure? Email me at joe@tailgatejoe.com and let's discuss the possibilities.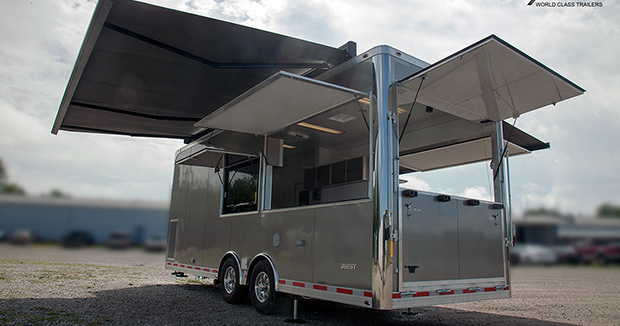 Got any ideas for TailgateJoe? Want to be featured on the site?
We are a site dedicated to the primal nature of man, to gather around the fire, eat, laugh, and drink! If you have any ideas for posts or content for the site drop us a line! Even if the idea sucks a little bit we can usually spit shine it to some degree!
If you are a chef or in the restaurant/hospitality industry, make or market cool guy-toys, or just have something you want featured on TailgateJoe then we want to hear about it. We are always looking for cool content and TailgateJoe is a great promotional outlet for you and your product/service.
Please Share This Post:
Spread the word and help our site grow! Clicking the links below will only take a few seconds and we really appreciate all the help you can give us, especially with twitter and facebook referrals!